Janat supports the Foundation Panel For Life's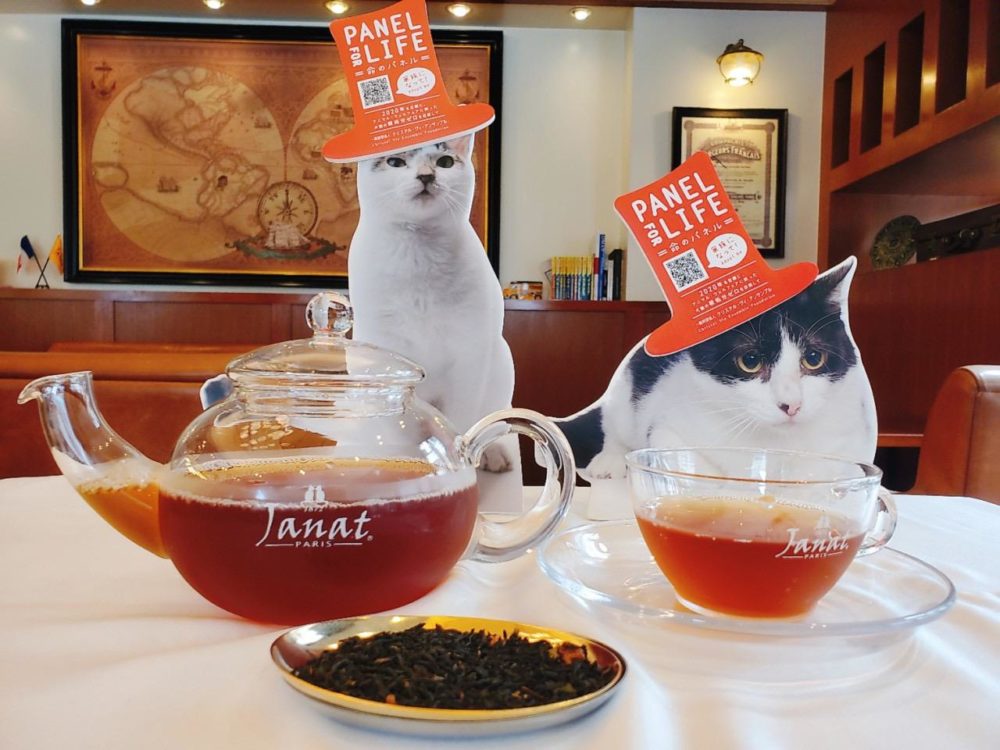 Janat supports Christel Takigawa's animal protection activity, Panel For Life.
Christel Vie Ensemble Foundation (CVE) (Founder/Chair Christel Takigawa) aims to eliminate dog and cat euthanasia by promoting animal welfare in Japan by the year of 2020.
CVE is launching a new project called "Panel for Life (Inochi no Paneru)" in which life-sized dog and cat displays are featured in various places in an effort to increase awareness of the existence of rescued dogs and cats and to help them find their homes.
Panel for Life has collaborated with the limited edition "Caravan Can" of the tea brand "Janat".
This limited edition will be available at Salon de Janat in Aoyama from July 1st and at Cardy Coffee Farm from July 4th.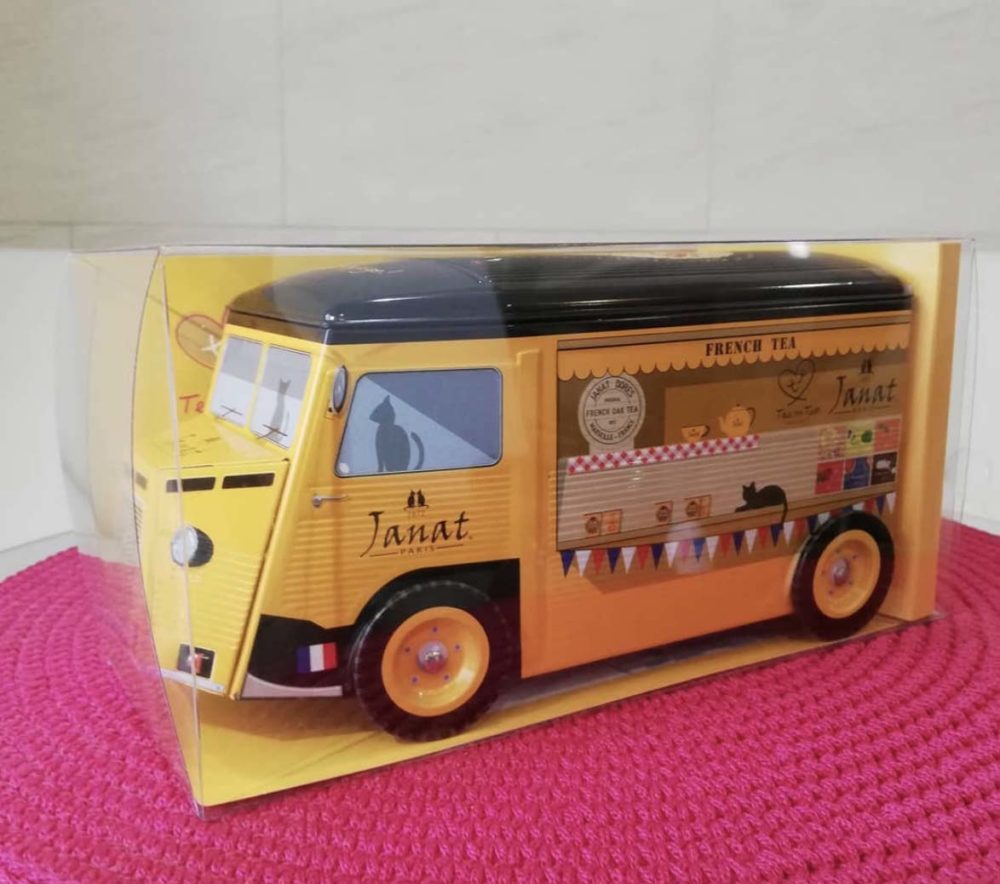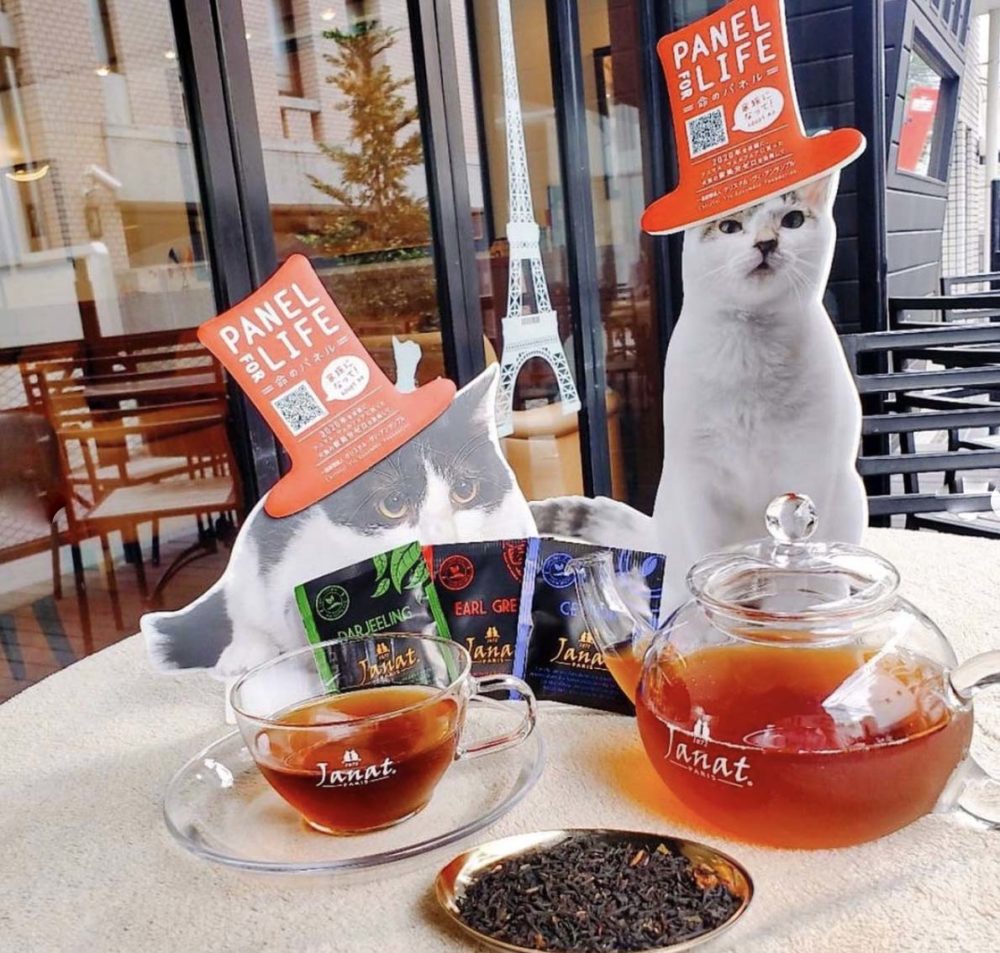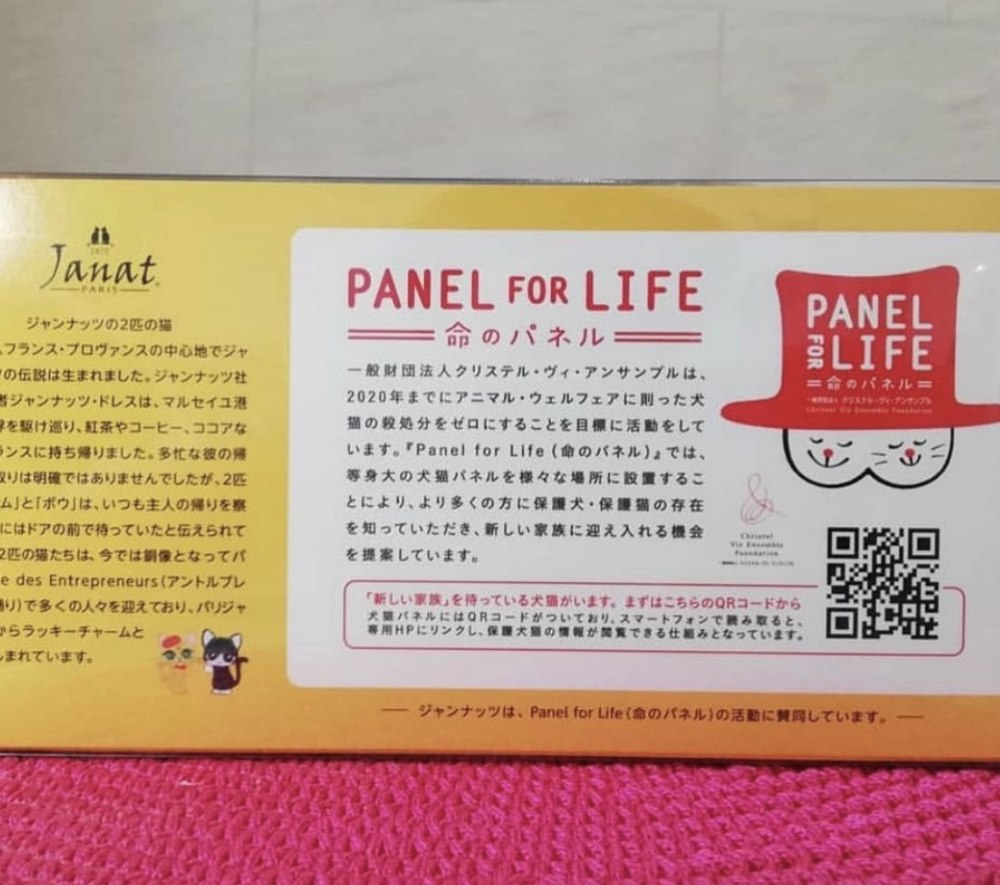 The panel for life cat sign is also installed at Janat Salon in Tokyo.
https://www.panel-for-life.org/